Testing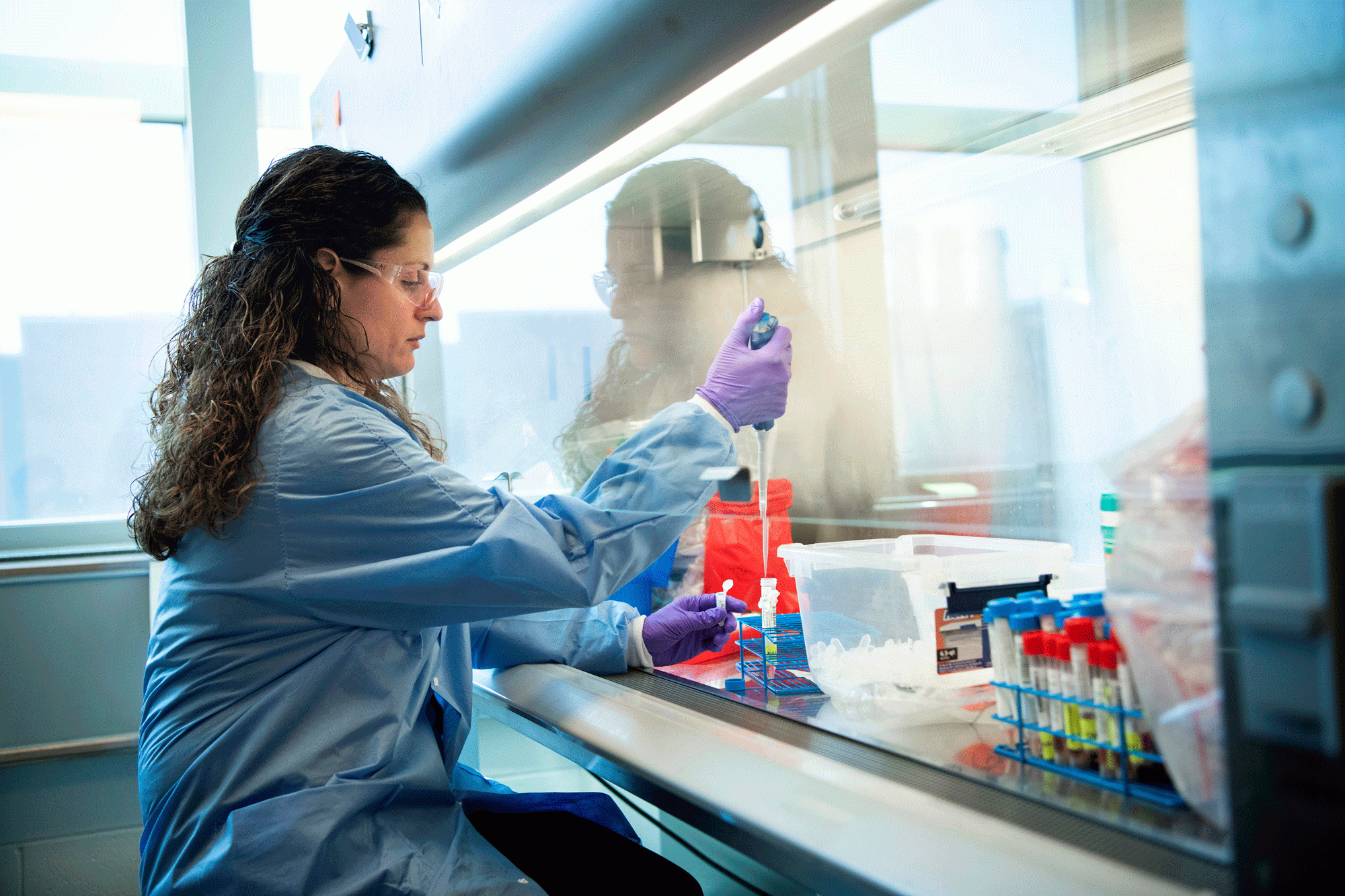 Multi-pronged strategy
The university continues to refine, improve and expand its testing efforts because they are a critical component of safe and healthy campus operations.
The university will continuously monitor conditions in the campus community by testing for the prevalence of COVID-19 in the university population to inform decision making. Regular testing also identifies people with COVID-19 who do not have symptoms, preventing further spread of the disease on campus and in the broader community.
Importantly, testing enables robust contact tracing, which will help further interrupt transmission of the virus by confirming that exposed individuals are quarantined and tested. Vigilance in testing and contact tracing will put university leaders in the best position possible to make informed decisions about community health and safety, and adjust safety measures as needed.
Ohio State's comprehensive testing strategy allows for: 
Weekly 

testing of all students at all ranks who live in residence halls or university-managed housing

 

Weekly 

testing of undergraduate, graduate and professional students who live off campus

 

Regular 

testing of 

select 

employees

 

Voluntary testing of asymptomatic students, faculty and staff

 
Targeted testing if COVID-19 hotspots are identified

 

Sharing of aggregate information in a way that protects individuals' medical and educational privacy

 

Keeping university leaders and the public up to date about the virus's spread and informing decision making throughout the semester

 
Should there ever be a shortage of testing supplies, symptomatic individuals and members of at-risk or vulnerable populations will remain the highest priority for testing. 
Compliance with testing, isolation and quarantine procedures is expected as one of the conditions of being enrolled in classes regardless of course delivery and living on campus.
Applied Microbiology Services Laboratory (AMSL)
To most efficiently and effectively serve our campus community and support our COVID-19 testing strategy, the university has transitioned the surveillance testing program to an on-campus lab and scheduling/results delivery tool. Starting in the spring semester, all students and selected faculty and staff members will use the Ohio State Wexner Medical Center MyChart patient portal to schedule COVID-19 test appointments and receive results. 
This change allows the university to test and process results more quickly and affordably and improve the on-sit experience at the Jesse Owens North testing facility and regional campus testing facilities.
To learn more about the test, read this fact sheet.