Athletics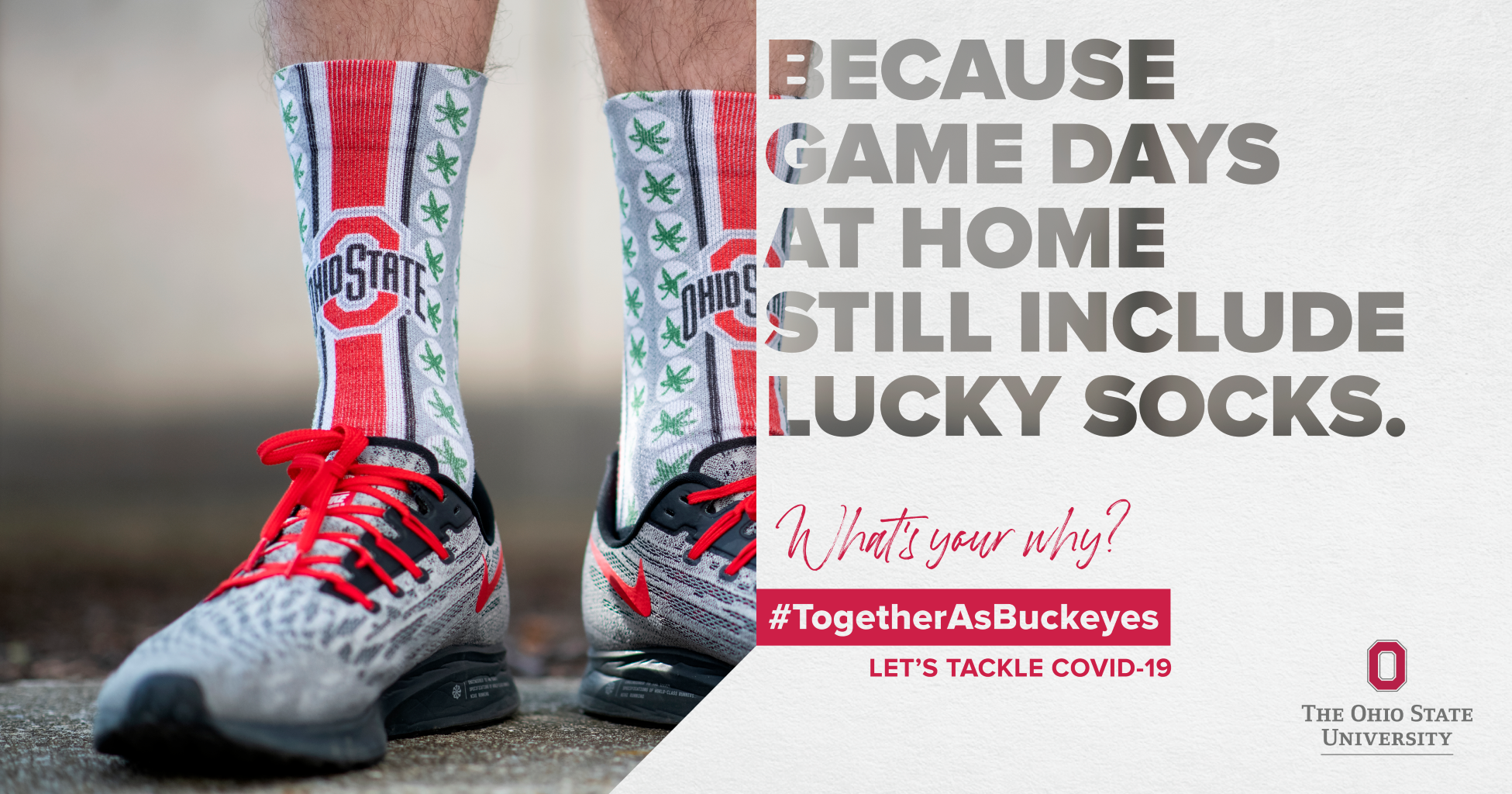 Ohio State Football Game Day
Operations and protocols at Ohio Stadium will be dramatically altered this year, and important safety messages will continue to be reinforced and communicated as the Buckeyes seek a season that extends into December and culminates by playing for championships. There are a few critical things Buckeye Nation needs to do to support the team and the 99th season of games in Ohio Stadium:
Make every game a home game by "homegating" safely and responsibly; and  
Continuing to wear masks, practice physical distancing and good hand-hygiene.
To get to December and beyond, the team and university is asking all fans to stay vigilant with safety protocols that have been in place since the start of the pandemic – Together As Buckeyes, let's tackle COVID-19.
To reinforce this, Ohio State's public health campaign has been expanded  to include safety messaging on digital kiosks along High Street from the Gateway to the Short North, advertisements, digital banners and numerous social media efforts.
Every Game is a Home Game
Together As Buckeyes, let's tackle COVID-19.
Every game is a home game.
Masks, physical distancing, hand-hygiene and safe "homegating" remain critical.
Ohio State's  safety requirements are based on science and data – and the university is  continuously monitoring to make enhancements to these efforts. 
Each home game Saturday, Buckeye fans will be encouraged to experience and enjoy a slice of game day through a Scarlet Saturday production, a live-streamed second-screen experience from inside Ohio Stadium, and that will also include pre-recorded band performances. Learn more at go.osu.edu/scarletsaturday.
Read more about game day activities and safety requirements on ohiostatebuckeyes.com.