Athletics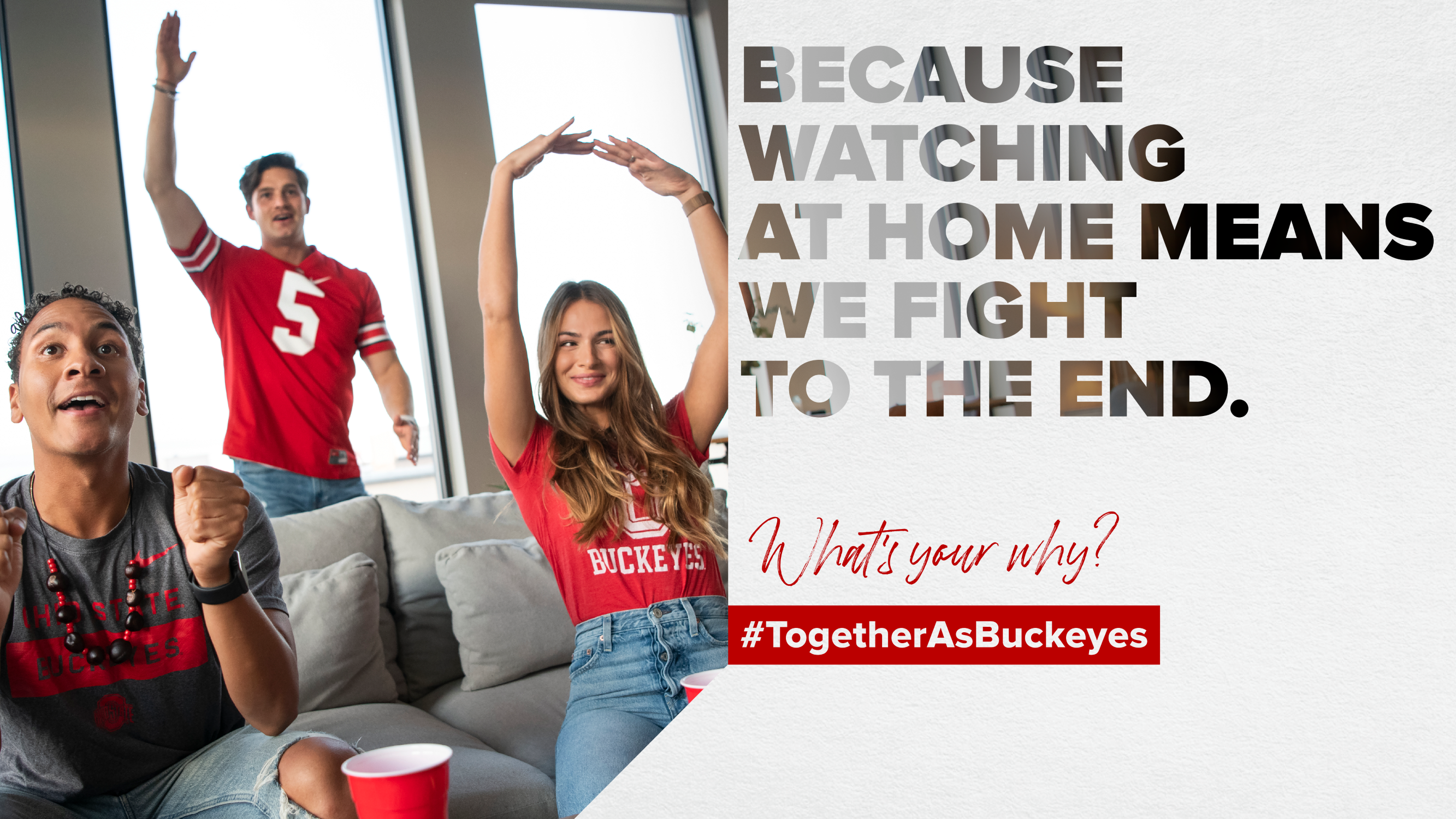 Ohio State Game Day
Operations and protocols at athletics facilities will be dramatically altered this year, and important safety messages will continue to be reinforced and communicated. Make every game a home game by "homegating" safely and responsibly.
All Buckeyes are asked to stay vigilant with safety protocols that have been in place since the start of the pandemic – Together As Buckeyes, let's tackle COVID-19.
Every Game is a Home Game
Together As Buckeyes, let's tackle COVID-19.
Every game is a home game.
Ohio State's  safety requirements are based on science and data – and the university is  continuously monitoring to make enhancements to these efforts. 
Read more about game day activities and safety requirements on ohiostatebuckeyes.com.
In response to the Big Ten Conference announcement on March 24, 2021 regarding attendance policies at home athletics events for its member schools, the Ohio State Department of Athletics will work internally and with Columbus Public Health to formalize appropriate attendance figures, mapping and social distancing within our athletics venues and facilities. Once we have determined what attendance can be in our venues, beyond the current protocols of only family members of student-athletes and coaches, we will share that information. We do not anticipate any changes in our attendance policies before this weekend's athletic events on campus.
Families Allowed at Some Athletics Events
The Ohio State University Department of Athletics, in alignment with Columbus Public Health, is allowing a limited number of student-athlete and coaching staff family members/guests at some athletics competitions held on the Ohio State campus. This also includes family members/guests from the visiting team.  
There are not public ticket sales at this time. Those family members/guests will gain entrance via a pass list or a digital ticket. Guests are required to wear a mask and to only sit in the pre-determined designated seats that are at least six feet apart.