Athletics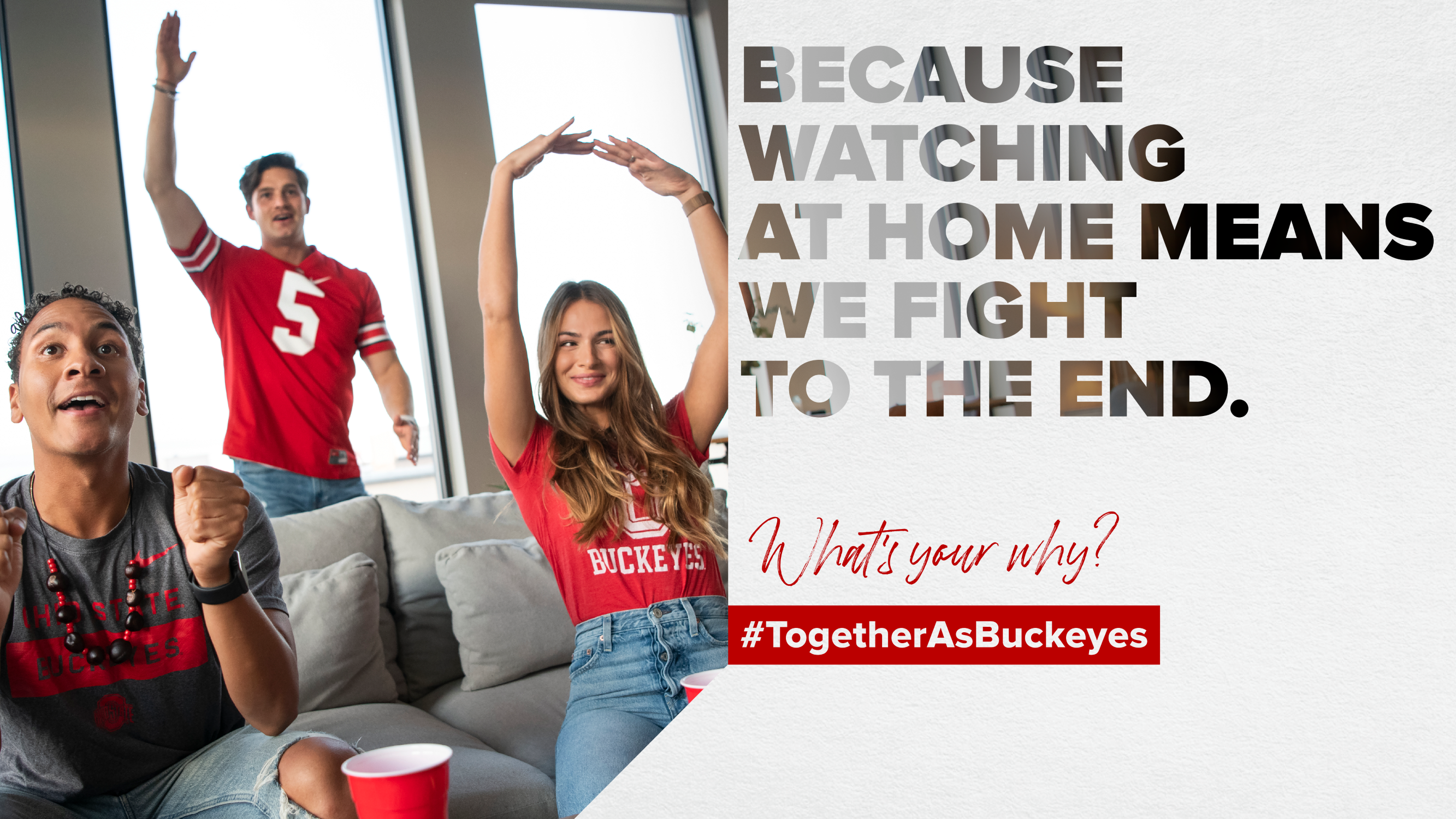 Ohio State Game Day
Operations and protocols at athletics facilities will be dramatically altered this year, and important safety messages will continue to be reinforced and communicated. There are a few critical things Buckeye Nation needs to do to support our teams:
Make every game a home game by "homegating" safely and responsibly; and  
Continuing to wear masks, practice physical distancing and good hand-hygiene.
All Buckeyes are asked to stay vigilant with safety protocols that have been in place since the start of the pandemic – Together As Buckeyes, let's tackle COVID-19.
Every Game is a Home Game
Together As Buckeyes, let's tackle COVID-19.
Every game is a home game.
Masks, physical distancing, hand-hygiene and safe "homegating" remain critical.
Ohio State's  safety requirements are based on science and data – and the university is  continuously monitoring to make enhancements to these efforts. 
Read more about game day activities and safety requirements on ohiostatebuckeyes.com.