Dining on Campus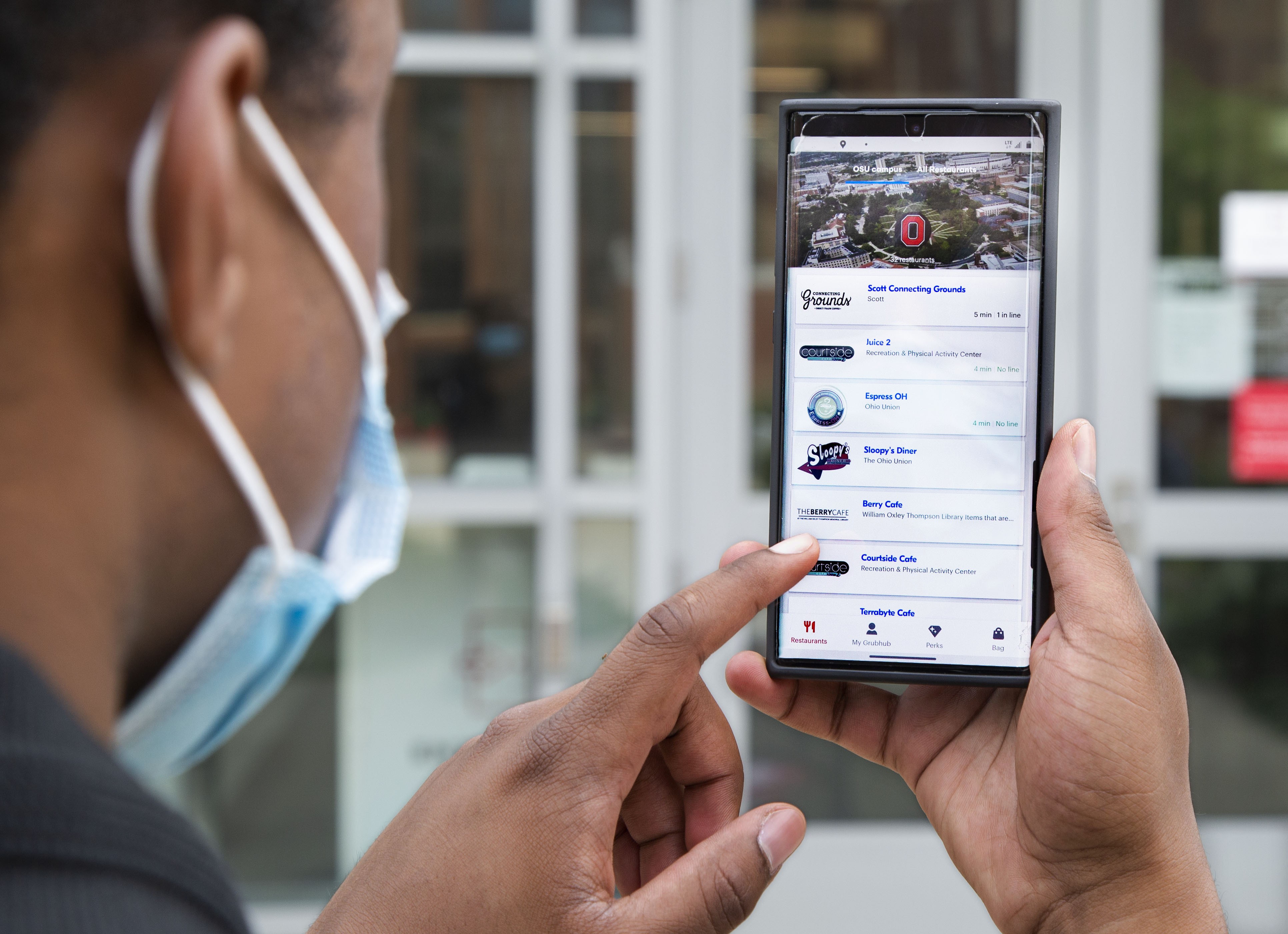 Dining Services follows federal, state and local guidance regarding health and safety while continuing to provide food diversity and balanced nutrition across the university.
The following changes have been made to operations:
Mobile ordering and pick-up are encouraged. There is limited availability of other ordering methods, including ordering at kiosks. Traditional all-you-care-to-eat dining locations operate as pre-order, pick-up locations.
Limited seats are available on a first-come first-served basis. Tables and chairs are cleaned and sanitized after each use.
Guests are asked to enter the dining locations for order pick-up after they receive notifications indicating that the order is ready, rather than waiting within the facility. Staff will manage guest flow during peak hours.
Self-serve salad bars and condiment/flatware stands are not be available. Condiments, flatware and other items are provided as a part of the mobile ordering process. Guests must follow staff instructions regarding beverage service.
Reusable containers are not being utilized or permitted.
Chilled meal packages are being offered for reheating in residence hall rooms. Meal packages can be pre-ordered for pick-up at select Dining Services locations.  
All customers must wear face masks when picking up food. Face masks should be removed only when the customer is seated at the table and eating.
Guests are required to maintain physical distancing (a minimum of 6 feet distance from others) while waiting for food, picking up food and when dining.
Options for students with food restrictions continue to be provided across all locations. Students with specific dietary needs should contact dining@osu.edu for additional assistance.
More information is available at dining.osu.edu.
Frequently asked questions
Visit the Student Life website for FAQs and additional information about how the university will work to ensure the health and safety of campus communities while providing food diversity and balanced nutrition.